Our Jacksonville Pediatric Dentists
Are here to assist your whole family's dental needs through our patient-focused practice
Farnham Dentistry | Children's Dental Care by the Best Pediatric Dentists in Jacksonville FL
---
At Farnham Dentistry, we pride ourselves in offering the best pediatric dentistry in Jacksonville Florida!
We encourage our patients to bring their young children with them so that they can grow acclimated to the office environment and will be more relaxed when it comes time for their first dental exam.
We are happy to accommodate our patients who would like to schedule appointments for multiple family members at the same time. We understand how hectic schedules can be and always do our best to make it work.
---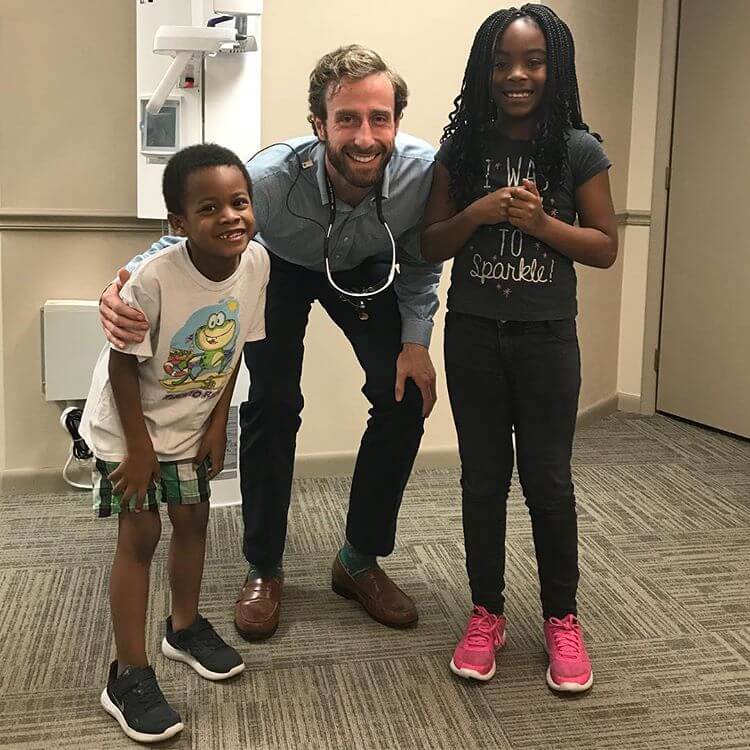 Preventive Dentistry for Children | Proactively Caring for Your Child's Dental Health
---
---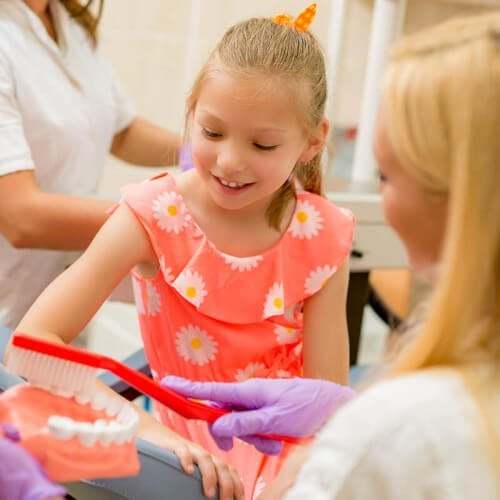 The goal of our preventive pediatric dental care is to preserve the health of the teeth, detect any early signs of tooth decay, and reduce the risk for dental problems later in life.
The American Dental Association recommends a visit to a pediatric dentist to take place around the child's first birthday, and every six months after that.
A typical visit to our Jacksonville pediatric dentists includes a thorough oral examination, a professional cleaning, and an update with the parents.
Parents have a significant influence on how well children care for their own teeth, so we take time to educate parents on how to teach their children proper brushing and flossing techniques.
Between the ages of two and three years, molars will begin to emerge. This can sometimes be painful for children but with proper treatment, the molars will develop correctly and without infection.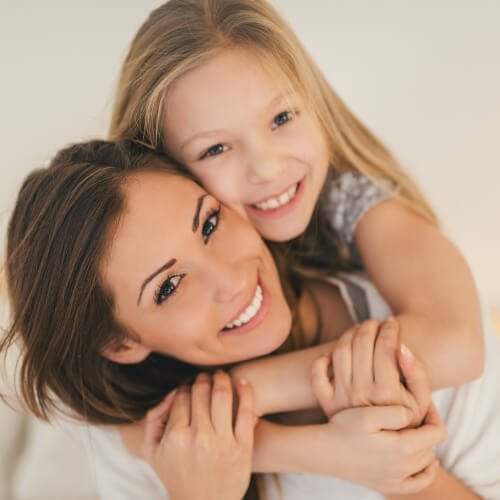 Farnham Dentistry is Focused on Making your Child's Dental Appointment Amazing!
---
---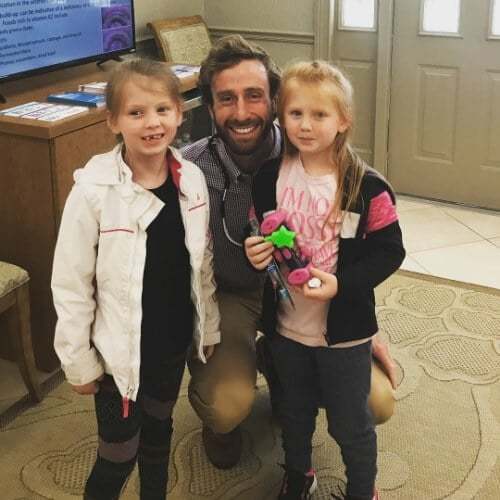 It is natural for some children to be nervous about their first pediatric dental visit, but you can prepare your child even before their first appointment to help them relax.
During their first pediatric dentist appointment, bring a favorite toy or stuffed animal, or perhaps an older sibling to accompany them. It helps to have people or things around that will make them feel comfortable.
If you're looking for a safe pediatric dentist that you can trust, click the button below to schedule your family's appointment!
Benefits of Farnham Dentistry's Mandarin Pediatric Dentist Office
---
The Safest Pediatric Dentistry in Jacksonville
Farnham Dentistry's pediatric dentists in Jacksonville are trained and gentle with your children and understand the special care that is required when working with your child.
Focused on Gentle Children's Dental Care
No matter their age, our #1 desire is to see each of our patients be happy, healthy and with the best smile they can have!
The Most Patient Pediatric Dentists in 32223
We understand that everyone feels differently about the dentist office, and children are no exception to this. That's why our pediatric dentists take personalized time to make sure that your children are comfortable and thoroughly understand what is going on with their oral health.
Pediatric Dental Guide: How To Keep Your Child's Mouth Healthy – by your Children's Dentist in Jacksonville FL

Our children deserve the very best, but many of us are not as prepared as we would like to be when it comes to teaching them the basics of caring for their oral health. We hope the following information will answer any questions you have on keeping your children's mouths as healthy as they can be!
---
How To Keep Your Child's Mouth Healthy
---
Oral health for children is a necessary component for total health and wellness.
Your children must be taught the skills needs to take care of their teeth and gums in order to become proficient in caring for their oral health and it's important for you as a parent to be a good example to them.
Unfortunately, many people (parents included) often neglect their oral health.
It's estimated that 75% of people have some sort of anxiety about visiting the dentist, and this can cause us to neglect our own oral health care habits until something more serious happens to us.
Setting a good example for your children with respect to oral health begins with the habits that you create for yourself. Your children will look at these habits in order to form their own.
Habit hypocrisy will quickly catch up with you as your children begin to question your actions as they get older and examine what you're telling them versus what you're actually doing yourself.
You can begin to set your children up for success by starting early, staying consistent, and modeling good behaviors that all of you can practice together at home.
Follow these simple care steps to keep your children's oral health pristine all the way through their teens:
Baby Dentist Tips | Perform Oral Wellness Checks on your Newborn
---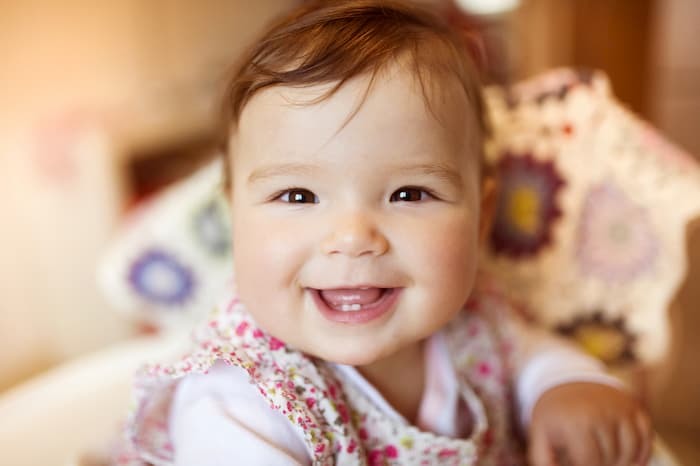 From the day you bring your newborn home from the hospital, you can regularly perform inspections of soft tissues in the mouth.
This will be especially important as your child gets closer to teething; you will be able to look for signs and symptoms that conditions in the mouth are ripe for erupting teeth.
After your child eats, inspect their mouth and gums to make sure everything is clean and free from debris, sores, and other abrasions that could lead to infection.
Regular parent check-ups of your infant's mouth will help set the stage for more successful dental check-ups later on.
Get Regular Check-ups from Your Pediatric Dentist Jacksonville FL
---
It is never too early to get your child used to visiting the office of their pediatric dentist in Jacksonville Florida.
Schedule checkups for yourself, and bring your children with you, if possible.
Immersing them in this environment will help to reduce any anxiety that they may feel at the thought of getting their first checkup.
Remain positive and upbeat while you are there; this communicates the message that this necessary step of care can be enjoyable and fun.
In general, a child's first dental visit to the pediatric dentist Jacksonville FL office should occur at or just before the eruption of the first tooth. Before this time, it is assumed that you are doing what you can to keep your child's mouth clean and free from debris in between feedings.
Gum stimulation is a good practice to begin when children show signs of teething, as this can help to stimulate eruption of the teeth and aid in promoting healthy circulation through the soft tissues of the mouth and gums.
There are several pediatric dentists approved devices that are soft enough for baby to use that aid in the stimulation of gums and the cutting of teeth. Next time you're in the office ask us about which ones we recommend.
We have a lot more information on this later.
Set up good oral care habits at home
---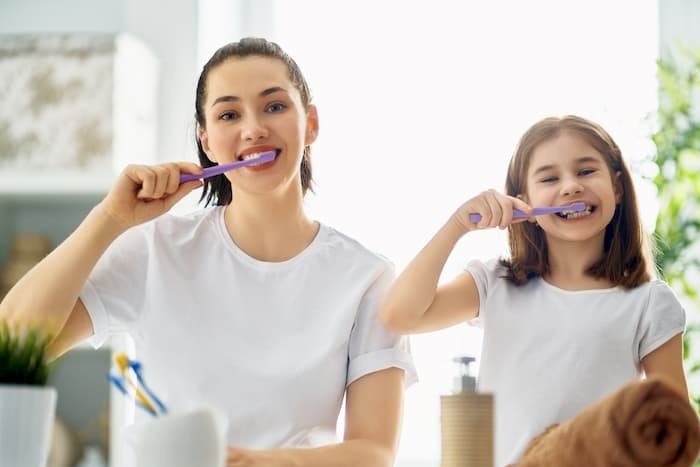 From the time your child gets that first tooth, it is essential that you set up good oral health care habits that can be taken on gradually as they get older.
Showing children how to properly brush, floss, and inspect their own mouths will help them to become aware of what their baseline is for a healthy mouth, and to realize when problems have developed.
From the time your child has their first tooth erupt, gentle cleaning and massaging of both teeth and soft tissues in the mouth are recommended for healthy development.
Adhering to these dental care activities at least twice daily will help your child establish healthy habits that they can carry with them as they get older.
Brushing teeth with child-safe toothpaste containing fluoride can begin as soon as your child's first tooth erupts.
For children younger than 2, use an amount no larger than a grain of rice on a soft-bristled brush.
Children ages 2-5 can use an amount no larger than the size of a pea for brushing teeth.
Encourage your child to spit and rinse their mouth out thoroughly in order to avoid swallowing large amounts of toothpaste.
Follow up with flossing sticks or regular floss and guide it gently in between teeth, massaging along the gumline and back out, moving through the mouth as needed.
As a general rule of thumb, it is advised to continue assisting your child with the brushing and flossing process until he/she is coordinated enough to tie their own shoes.
This is usually around the age of 6.
How to avoid baby bottle tooth decay
---
For some parents, putting a child down for the night or for a nap with a bottle of juice, formula, or milk is a customary activity.
Unfortunately, this habit can lead to early tooth decay and degeneration of teeth and gums. Sugary residue from these liquids can cling to teeth and take up residence when your child is sleeping, causing deficiencies in tooth enamel that lead to decay.
Avoid this early baby bottle and sippy cup decay by establishing better habits, such as offering water before nap time, or avoiding liquids altogether before sleeping.
Cut back on the sugar!
---
Cut back on the juice
---
Many parents think that juice is an acceptable day-long drink for kids and toddlers, but in actuality, it can promote tooth decay.
Switch to water, and offer sugary drinks like this occasionally as a treat.
Watch out for those sweet medicines
---
Man, those sweet medicines may taste good, but they are not necessarily good for teeth. If these sticky, sugary substances are allowed to remain on teeth for too long, they will promote tooth decay.
If your child must take medicines, look for formulas that do not contain added sugar.
Training your child to favor food, drink, and medicine that is not overly sweet will help them to develop healthier preferences for food that they can use to their advantage in the future.
Wean your child from the use of a pacifier
---
While there are a time and a place for pacifier use, letting a child continue to use one while teeth are in their formative stages is detrimental to their mouth; pacifier use can not only change the shape of the mouth, it can dramatically change the way that teeth come in.
This altered structure can cause complications later on and require that children receive orthodontic treatment to realign teeth.
Do what you can to ditch the pacifier and promote healthier habits of eating, drinking, and self-soothing.
You can do it!
---
Parents, you are your child's best defense against tooth decay and a major contributor to the development of their healthy habits; now is the time to step up and share in this exciting skill building process with your children.
Do what you can to model good behavior, make good choices, get excited about sharing in this process of education with your child. You are creating healthy habits and excellent oral health for children that will last a lifetime!
Recommendations for Your Child's First Dental Visit to a Pediatric Dentist Jacksonville FL
---
Going to the dentist can be a stressful event for an adult, let alone a child who has never been there before. Getting a child of any age comfortable with visiting their Jacksonville pediatric dentist can be tough, especially if they don't know what to expect at their appointment.
Fortunately, setting your children up for successful visits to the pediatric dentist Jacksonville and good lifelong oral care habits is easy, with a little pre-planning and a positive attitude.
Here are some basic guidelines all parents should follow in getting your children on the straight and narrow oral health care path.....one that will create good oral health for their whole lives.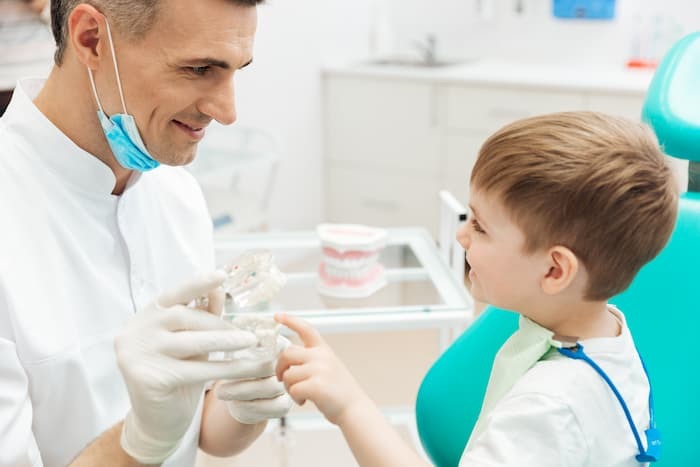 When Should I Start Taking My Kids to a Children's Dentist in Jacksonville?
---
Many parents are surprised to find out that they should be visiting their pediatric dentist in Jacksonville FL much earlier than previously thought.
The American Academy of Pediatric Dentistry recommends that your child's first visit should be about six months after the eruption of their first tooth, or within their first year of life.
Not only will regular dental visits to the Jacksonville pediatric dentist help to calm anxiety with subsequent appointments, but your child's primary teeth will also be properly cleaned and cared for, which will help to promote overall mouth health and prepare for adult teeth to come in naturally.
At what age should my child get his first dental cleaning at your pediatric dental office on San Jose Blvd?
---
From the very first time your child visits their Jacksonville pediatric dentist, they can start to receive care.
Brushing and stimulating soft tissues in the mouth, getting an overall inspection of tooth and gum health, and gently cleaning any emerging teeth will help to reduce tartar and buildup that can lead to later decay and further complications.
While these early visits may not take very long, they will be essential in setting your child up with good oral care habits that they can carry with them long into adulthood.
How often should I take my children to the pediatric dentist?
---
The American Dental Association recommends taking your children to their pediatric dentist at least every six months, with more visits required for children needing special care or considerations.
Children found to have excess plaque formation or tartar buildup are advised to come in as often as every three to four months to keep teeth in tip-top shape.
Talk with one of our pediatric dentists Jacksonville FL to determine how often they should be seen as part of a total oral wellness program.
How our Jacksonville Pediatric Dental Office Recommends Dealing with Children's Dental Anxiety
---
Many times, we carry anxieties and experiences with us into adulthood based on adverse experiences that we had as children.
Anxiety and fear of going to the pediatric dentist results in missed appointments, more decay, and ultimately more problems as we become reactive when taking care of our teeth, rather than maintain our oral health by preventing cavities and oral issues.
Setting our kids up for success includes dealing with their anxieties and fears about going to their children dentist. Also, if your plan for your children includes a pediatric dentist in Jacksonville FL who specializes in the care of children, that may benefit you greatly.
Often times, a children's dentist may have pain management techniques, a calming and inviting atmosphere, and methods of care that are specifically formulated to create a "fun and engaging" dental experience, rather than something to be avoided.
If your child experiences anxiety and fear around going to their Jacksonville pediatric dentist, no matter what age they are, you can begin to implement some strategies that will calm their fears, and hopefully make going to the pediatric dentist office in Jacksonville enjoyable and fun.
Here are some parent-tested, parent-approved strategies for helping children to view visiting their pediatric dentist in Jacksonville in a different light: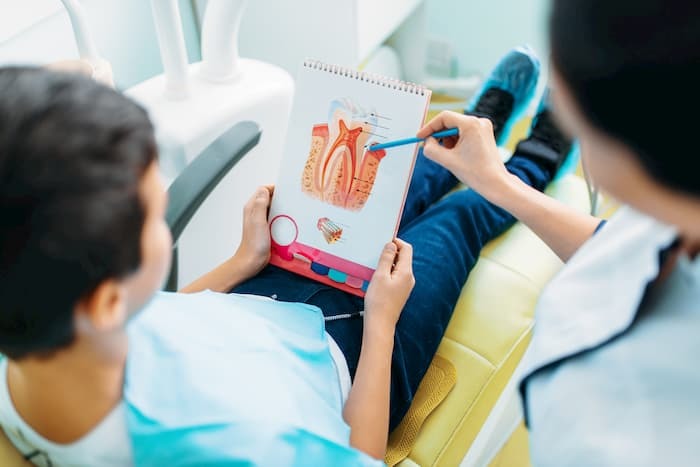 Attend A Virtual Visit, or a Visit for Fun to a Pediatric Dentist in Jacksonville FL
---
Before the big first appointment, talk with your child about the experience, and why it is important to take care of your teeth.
Arrange a virtual visit where the two of you can explore the pediatric dental office together online, or if your child is younger, consider taking them for purely a "meet and greet", where your child can familiarize him or herself with the layout, the people, and the environment that they will be visiting from time to time.
Knowing what to expect will do wonders for calming fears and lessening anxieties that might come with the anticipation of the unknown.
Bring a comfort item with you to your child's Jacksonville Pediatric Dentist
---
A stuffed animal, favorite toy, or even a cozy blanket will help your child as they embark on this new adventure; being able to bring their item of comfort with them throughout the appointment will help them to feel a sense of control over what they experience at the pediatric dentist.
Work with your child to determine what an appropriate item would be to bring with them to the pediatric dentist Jacksonville FL. Allowing them to choose from a few items to help them realize that they do have a voice in their dental experience and that they will be heard.
Set the stage with good oral health techniques at home
---
If a child has never had a toothbrush in his or her mouth before, they will be very anxious and nervous about their visit to the pediatric dentist in Jacksonville Florida, and justifiably so.
The most significant thing you can do as a parent is to model good oral health care habits at home---brushing, flossing, and making dental appointments for yourself. In doing so, you will send the message that oral health is to be prioritized.
Teach your children to brush and floss, and to regularly make inspections of their own soft tissue, gums, and even the tongue to get familiar with what looks and feels normal.
Practice these good oral health care habits daily, and you'll be visiting a Jacksonville children's dentist for preventative care, not restorative measures.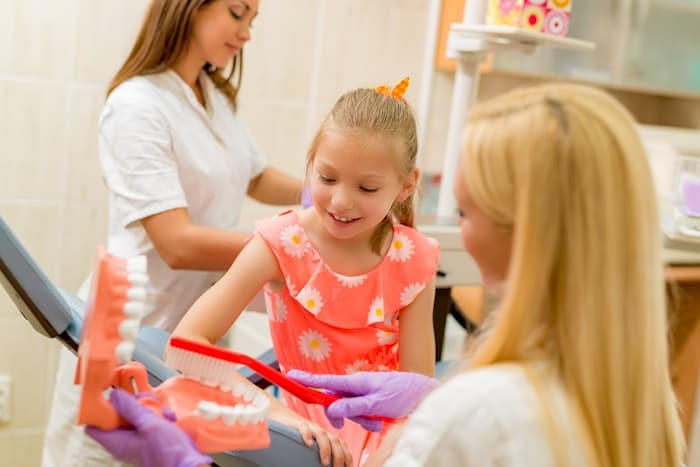 Use positive associations for visiting the dentist
---
Regardless of how you feel about the dentist yourself, if you want your children to have a positive experience with their oral care, you will have to set it up in a fun and positive way.
Tell your child how fun it will be to visit, how clean their teeth will be, and how they are doing good things for their whole body by caring for their teeth.
Our Jacksonville pediatric dentists create a fun and engaging environment for children in our office. Each of our staff and children's dentists are kind, patient, and work to create a positive experience for your children that they will want to come back to.
Use positive language at home, and you'll be shaping their overall impression of what it means to care for their teeth as they go through life.
Jacksonville Children Dentist Games
---
Are you looking for some fun interactive dental activities you can do with your children?  
Via the ADA's Healthy Mouth Resources, we have some printable activity packs that your children will love!
Are you wondering, "Where can I find the best pediatric dentist near me?" Conveniently Located Pediatric Dentist 32223
---
Parents, the fact that you are reading this information now is an indicator that you want your children to be healthy and successful, and that is to be celebrated!
You are doing something good by setting your child up with positive habits that can be carried into adulthood. As they practice what you have preached, they will thank you for giving them the tools to help them improve their health and wellness.
As part of creating the perfect oral healthcare routine with your children you'll want to find the right pediatric dentist. We recommend choosing Farnham Dentistry.
Not only will you be bringing your children to a safe and fun environment, but will be providing your children with a dental office that they can go to for the rest of their lives if they chose to.
Make an appointment with our pediatric dentist office in Jacksonville Florida 32223 today for your children and help them embark on a lifelong pathway to a beautiful and healthy smile!
Schedule your child's dental appointment today!

---
What our patients are saying about us...
---
---
---
A Child's Visit to the Dentist
An educational video for kids
---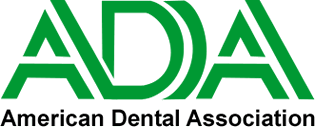 ---
Ready to get started?
Schedule Your Appointment Today!
---
(904) 262-2551
farnhamdentistry@gmail.com
11528 San Jose Blvd,
Jacksonville, FL 32223
---
Get Directions
---
Farnham Dentistry
---
(904) 262-2551
farnhamdentistry@gmail.com
11528 San Jose Blvd, Jacksonville, FL 32223
Get Directions
---
Our business hours:
| | |
| --- | --- |
| Monday | |
| Tuesday | |
| Wednesday | |
| Thursday | |
| Friday | |
Book Appointment
---
---
Pediatric Dentist Jacksonville FL
was last modified:
January 14th, 2022
by