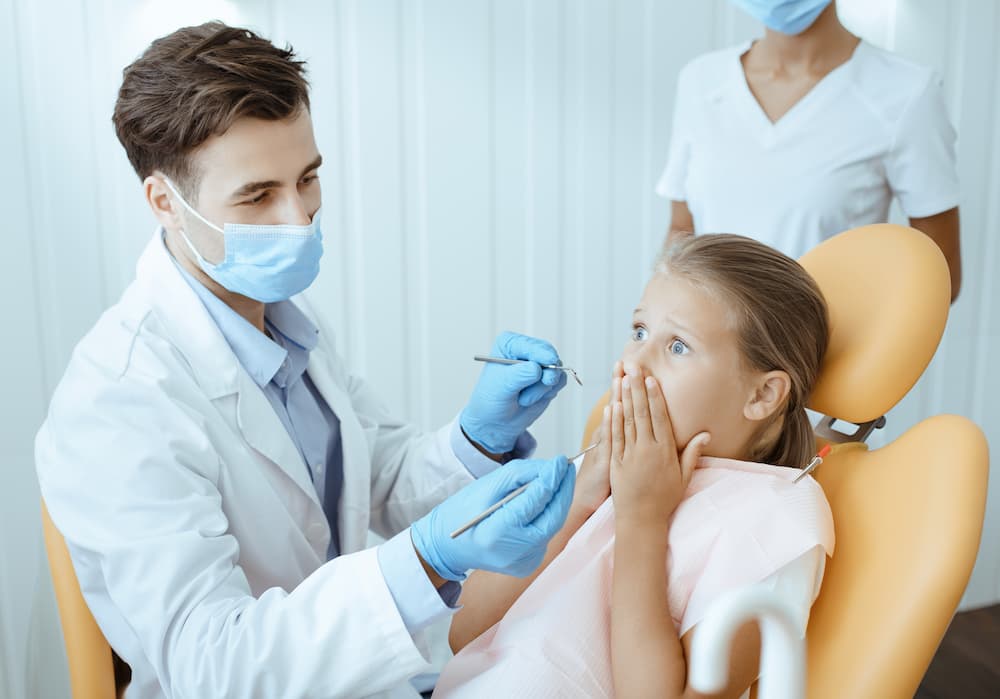 Tips for Dealing with Children's Dental Anxiety
Many times, we carry anxieties and experiences with us into adulthood based on adverse experiences that we had as children.
Anxiety and fear of going to the pediatric dentist results in missed appointments, more decay, and ultimately more problems as we become reactive when taking care of our teeth, rather than maintain our oral health by preventing cavities and oral issues.
Setting our kids up for success includes dealing with their anxieties and fears about going to their children dentist. Also, if your plan for your children includes a pediatric dentist in Jacksonville FL who specializes in the care of children, that may benefit you greatly.
Often times, a children's dentist may have pain management techniques, a calming and inviting atmosphere, and methods of care that are specifically formulated to create a "fun and engaging" dental experience, rather than something to be avoided.
If your child experiences anxiety and fear around going to the dentist, no matter what age they are, you can begin to implement some strategies that will calm their fears, and hopefully make going to the dentist office enjoyable and fun.
Here are some parent-tested, parent-approved strategies for helping children to view visiting their pediatric dentist in a different light:
Attend A Virtual Visit, or a Visit for Fun
Before the big first appointment, talk with your child about the experience, and why it is important to take care of your teeth.
Arrange a virtual visit where the two of you can explore the pediatric dental office together online, or if your child is younger, consider taking them for purely a "meet and greet", where your child can familiarize him or herself with the layout, the people, and the environment that they will be visiting from time to time.
Knowing what to expect will do wonders for calming fears and lessening anxieties that might come with the anticipation of the unknown.
Bring a comfort item with you to your child's dental appointment
A stuffed animal, favorite toy, or even a cozy blanket will help your child as they embark on this new adventure; being able to bring their item of comfort with them throughout the appointment will help them to feel a sense of control over what they experience at the pediatric dentist.
Work with your child to determine what an appropriate item would be to bring with them to their dentist appointment. Allowing them to choose from a few items to help them realize that they do have a voice in their dental experience and that they will be heard.
Set the stage with good oral health techniques at home
If a child has never had a toothbrush in his or her mouth before, they will be very anxious and nervous about their visit to the dentist, and justifiably so.
The most significant thing you can do as a parent is to model good oral health care habits at home—brushing, flossing, and making dental appointments for yourself. In doing so, you will send the message that oral health is to be prioritized.
Teach your children to brush and floss, and to regularly make inspections of their own soft tissue, gums, and even the tongue to get familiar with what looks and feels normal.
Practice these good oral health care habits daily, and you'll be visiting a dentist for preventative care, not restorative measures.
Use positive associations for visiting the dentist
Regardless of how you feel about the dentist yourself, if you want your children to have a positive experience with their oral care, you will have to set it up in a fun and positive way.
Tell your child how fun it will be to visit, how clean their teeth will be, and how they are doing good things for their whole body by caring for their teeth.
Our dentists create a fun and engaging environment for children in our office. Each of our staff and children's dentists are kind, patient, and work to create a positive experience for your children that they will want to come back to.
Use positive language at home, and you'll be shaping their overall impression of what it means to care for their teeth as they go through life.
Dealing with Children's Dental Anxiety
was last modified:
July 27th, 2022
by