Office Information:
---
Monday – Thursday
7:30 AM – 5:30 PM
---
Office Information:
---
Monday – Thursday:
7:30 AM – 5:30 PM
Friday: 7:30 AM – 3:30 PM
Phone: (904) 262-2551
Schedule Your
Appointment Today!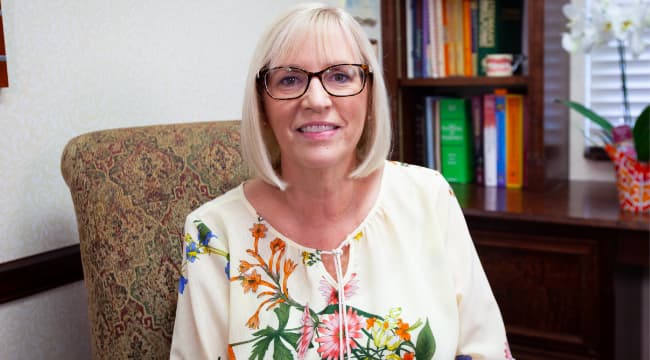 ---
---
---
---
---
---
---
---
---
- FREE Electric Toothbrush -
Get a FREE Oral-BTM Vitality Electric Toothbrush or WaterpikTM Water Flosser...
...with paid new patient exam,
necessary cleanings and x-rays.
Click Here to Reserve Yours Today
Same Day
Crowns
Farnham Dentistry offers same day crowns bringing you the convenience of dental crowns in just one office visit.
Learn more..
Dental
Implants
You will be surprised how simple our dental implant procedure is. You will wish you had replaced your missing teeth sooner!
Learn more..
Invisalign
Braces
Looking for straighter teeth without noticeable braces? Give us a call today to schedule your free Invisalign consultation.
Learn more..
Zoom!
Teeth Whitening
Whitening you teeth is one of the easiest and fastest ways to brighten your smile and boost your confidence!
Learn more..

Dental
Bridges
Dental Bridges can be a great choice in replacing multiple missing teeth at one time.
Learn more..
Family
Dentistry
We pride ourselves on offering a relaxing and comfortable experience for you and your whole family.
Learn more..
Botox & Facial Esthetics
Botox is one of the most popular and safest aesthetic treatments for reducing fine lines and wrinkles.
Learn more..
Dermal
Fillers
Millions use dermal fillers to reach their desired facial appearance with a more relaxed and smooth look.
Learn more..
Migraine
Treatment
Botox treatment for migraines brings decreased pain and improvement in function to patients.
Learn more..
I have been going to Farnham and Farnham for over 20 years and they have been far superior in their care than anyone else I have ever gone to. In recent years the Farnham's son " Mac " joined the practice and you can truly say

providing the best care possible is " in his blood ". The whole staff is working together as a wonderful team and I am very excited to know that my dental care is going to be the best available for many years to come. My wife and I have total confidence that providing care for a lifetime of healthy teeth and gums is truly a mission for the Farnham practice! Please go there and find out for yourself!!

read more
Bob Zeiner
01:10 12 Aug 17
Since I will be 75 years old this year and my wife and I have moved over 15 times, I have had many dentists. Farnham & Farnham is the best by far. They are friendly, courteous, and professional. Dr. Mac is very thorough and

explains all the options in a language I understand. Keep up the good work all of you at Farnham and Farnham.

read more
Gus Richard
16:30 08 Aug 17
Recently, both my wife and I completed another cleaning and check up. As always, everyone was professional and friendly! I was referred to Farnham Dentistry over a decade ago and have gone to nobody else since. The quality of

care is always excellent! Kathy is my hygienist and she is absolutely awesome- professional, gentle and friendly- always makes me feel at ease. I was so disappointed to learn that your Office Manager, Kelli, is no longer with your company. Kelli was always friendly, extremely helpful and professional. We so much enjoyed her smile and warm greeting with each visit. She will be dearly missed!

read more
Andrew Caroline
21:23 12 Jun 17
My dentist for life!! Hands down the most comfortable experience I have had at the dentist. Everyone there is very friendly and attentive. Highly recommend!
Todd Weeks
20:41 09 Aug 17
Dr. Mack and his team are excellent. I had some dentistry and even a follow-up done at another office, but they didn't take care of my issue. Dr. Mack took the time to get things right and explain everything to me. I will be

going back. Highly recommended!

read more
Richard Fetherolf
16:21 09 Jun 17
Very caring and gentle. Also, Cathy the hygienist is the best I have run across. I have been going to this dental office since 1997. I highly recommend this dentist. "Mac" does a great job as did his father and mother who started

the practice.

read more
Gary Weinel
17:46 20 Oct 17
So grateful to have found Farnham! Thanks to my CFC friends for recommending! The staff is so friendly, professional and service oriented.
Kari Bell
12:53 30 Nov 17
This was the best dentist visit that I have had . They were very caring and made sure it was a painless time . Will be back.
Chris Anderson
15:04 04 May 18
Doctor Farnham has done more for me in the 1st 15 minutes I met him than all of the Dentists have done for me in the last 10 years. There is no doubt my mind I will be using his services for the rest of my days.
Robert Tedrahn
18:13 05 May 18
I was so happy to find this office with such wonderful staff! When we moved to Florida we had difficulty with the larger dental groups and wanted to find a smaller more personal dental practice. We found it with Farnham and I

have been so pleased with the customer service and care we have received. It's easy to schedule and appointments have been on time. The hygienists and doctor take their time and explain recommendations, etc. I would 100% recommend this office!

read more
Candice Carberry
16:33 29 Aug 18
Dr. Mack is an awesome dentist and highly trained in his field. He is passionate about dentistry and truly cares about his patients as they are not just numbers to him. Dr. Mack goes the extra mile with his treatments and I never

had a dentist that cares like he does. If you are looking for a great dentist that knows what he is doing, I would giving him a shot at whatever you dental needs are. There are hundreds of dentists in the Jacksonville area and I have been to a lot in my life time and I would recommend Dr. Mack to anyone! Also don't forget about cleanings, the hygienist is just as important as the dentist so you need to find a great one also, I found one at Dr. Macks office ask for Cathy. You don't need all the fluff out there at dental offices, you just need a dentist that cares and knows what they are doing!

read more
Richard Bonomo
16:31 24 Oct 18
My wife and I started with Farnham Dentistry back in 2002. Not only was the dental practice excellent, they were always up-to-date with the latest in equipment and procedures. Cleanliness was paramount and sanitary practices were

evident. Office personnel were very cordial and always greeted you with a smile. The dental staff, technicians to dentists, were the best in their field.

read more
Ron Allen
16:28 16 Oct 18
Best experience I have had for our family's dental care. Also the office staff are very knowledgeable and helpful regarding insurance and billing. We love Farnham dentistry!
amy arahill
12:13 14 Nov 18
Years ago I came here looking for an alternative. Since then I wouldn't trust my mouth to any other dental practice. The best professional, knowledgeable and friendly family practice. Dr Mac places your concerns right up front,

you are encouraged to be a part of the solution. I've had crowns, bridges and inserts. He is now straighting my teeth using Invasilign. You couldn't ask for more patience and expertise. All of the group are top in providing dental cleaning, dental assistance and front office procedures. Is there a 5 1/2 rating?

read more
Amelia Campbell
17:53 02 Nov 18
Over 30 years ago, I started seeing Dr. Jackie and my husband started seeing Dr. Sutton. When our children were born, they started seeing one of the Dr. Farnhams. We've loved the addition of Dr. Mac! He's continued the great

care that our family has had with this practice.

read more
Suzi Stone
21:44 14 Jan 19
🦷💝The best dentist ever!!! 💝🦷 Words simply cannot express our sincere appreciation for everything you do!! Dr. Jacqui and staff are amazingly awesome!!! And of course, we love and look forward to going to the dentist

because of them!!🦷💗🦷💗🦷

read more
Jenny kincaid
15:56 12 Feb 19
I absolutely love Farnham and Farnham. They treat you like you are family and the whole staff is amazing. I highly highly recommend them!❤
Heather Morgan
13:10 23 Mar 19
Wonderful experience!! I had some anxieties which were immediately put to rest by the capable dentists and staff. Needless to say, I am so happy to have the first major procedure done and after 4 months of healing I will get

my permanent crown on the implant. All the staff were knowledgeable and understanding. They were very considerate of my husband in the waiting room and letting him know what was going on. Dr. MacK, and Dr. Schlute and Dr. Jacqui and all the staff are proficient, kind and caring. I would definitely recommend them.

read more
Darlene Caton
15:47 21 Jun 19
Dr Farnham and the staff are most professional, knowledgeable, and patient oriented. Excellent leading-edge dentistry skillfully applied. Highly recommend Farnham Dentistry to anyone needing dental care.A 24 month follow-up:

Over the last couple of years I have received he best dental care available in northeast Florida. The entire team at Farnham Dentistry is incredible.....make you want to come visit even if you don't have any dental work to be done! Great treatment, great results! The place to go for dental care.

read more
A+ DENTISTRYI highly recommend this dental office in general and Dr. Schulte in particular. I required a crown on one of my lower molars and was happy to find this office who creates In-House crowns which means no waiting and

scheduling a second appointment. It took less than two hours to complete the procedure.Technically speaking, Dr. Schulte is a superb dentist. She is also very solicitous and friendly. The office is also very technologically advanced ensuring that you will experience little to no discomfort. I will definitely return to this office for prophylaxis. 😊

read more
Recent Photos From Our Office
---
Our dentists are here to treat you and your whole family with the patient-focused oral health treatments you deserve!
---
At Farnham Dentistry our purpose is to help you maintain the best oral health and to love your smile.
As our patient, you will receive personalized care designed to help you achieve your goal of a healthy and radiant smile that you're proud to show off.
If you're looking for a dentist that you can trust, schedule your appointment today, and let us show you why hundreds of others have already become patients for life.
---
---
Holistic Care In One Office
---
---
Our training and knowledge allow our Jacksonville dentists to perform the majority of dental procedures from our one Jacksonville Florida office.
The Farnham dentists' expertise covers many advanced procedures that would normally require outside dentist referrals. Including, cosmetic, restorative, pediatric and emergency care.
This complete care helps limit and often prevent the need for visiting multiple dental offices in Jacksonville, saving you time and money!
Relaxing Environment For Your Whole Family
---
We take special care in creating an office environment that is safe and comfortable for all ages.
We understand how busy life can be and will work with you to schedule appointments that are convenient for you and that allow you bring in your whole family at the same time.
We've made a commitment to be on-time for our appointments and to always opt for gentle, pain-free procedures.
---
---
Our office is conveniently located 3 minutes from I-295 on San Jose Blvd making it an ideal location for residents of the surrounding areas, including:
Mandarin
Southside
Loretto
No matter where you're coming from in Jacksonville Florida, Farnham Dentistry is the dental office for you!
---
Ready to get started?
---
Schedule Your Appointment Today!
Meet Dr. MacKenzie Farnham
---
---
I'm Dr. MacKenzie Farnham, my patients kindly refer to me as Dr. Mac, and I practice here in beautiful Jacksonville, Florida.
My parents started this practice back in the early '80s, when San Jose Blvd was only two lanes. I loved seeing them work as dentists when I was growing up.
They would always tell me, "Look for something where you can help people, and where you can do what you enjoy." What I've come to learn is that dentistry checks both of those boxes for me. And I've been blessed to have the opportunity to carry the torch.
When I'm not in the dental office, I love to be outdoors.
Growing up here in Jacksonville, Florida, I took to the water like a fish and love to go surfing.
Most times I take my dog with me, I've got a black lab, her name is Nugget. She pretty much comes with me everywhere, and she also likes coming to the dental office and working from time to time.
For the past five years, I've been leading a mission trip of dentists down to El Salvador every summer.
Down there not only do we provide acute dental care to the population, but more importantly we provide oral hygiene instruction. That's one of the most rewarding parts of this profession, in my opinion.
It's our job and our responsibility as dentists to share that information with our patients.
---
---
In our practice, we're trying to get away from single tooth dentistry.
As opposed to fixing one broken tooth at a time, as it happens, we would love to prevent those things from occurring in the first place. The best way to do this is to create a healthy foundation for the mouth.
In dentistry, we utilize our creativity to create healthy smiles. A nice union of science and art in what we do.
I truly like dentistry. We're able to take people out of pain, we're able to deliver beautiful smiles. We're helping people every day. It changes their lives.Dr. Mac
---
Ready to get started?
---
Schedule Your Appointment Today!
Farnham Dentistry
---
11528 San Jose Blvd, Jacksonville, FL 32223
Get Directions
---
Our business hours:
| | |
| --- | --- |
| Monday | |
| Tuesday | |
| Wednesday | |
| Thursday | |
| Friday | |
Book Appointment
---
---
Home Page Rebrand 2018
was last modified:
October 28th, 2019
by